Hey! A dica de hoje é sobre uma maneira muito comum de se dizer em inglês que algo é feito em excesso ou com exagero, ou o contrário – não foi feito o suficiente. É mais fácil do que você imagina:
do (em excesso –> overdo)
cook (em excesso –> overcook)
cook (menos do que o necessário –> undercook)
prepared (não foi o suficiente –> underprepared)
Aqui vão alguns exemplos de casos bem comuns:

We cooked 500 grams of pasta for four minutes. It was perfect: not too hard, not too soft.
I overcooked the spaghetti and it got all soggy… so I threw it away.
soggy = mole demais, como se estivesse encharcado
If you undercook the chocolate mixture, your brigadeiros will be too soft.
What about you? Conte sobre alguma ocasião em que você overcooked ou undercooked alguma coisa. Me? I usually overcook rice…
Sabe quando você acha que comeu em excesso? Olha só: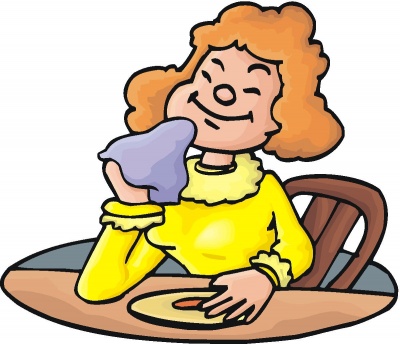 How was lunch?
It was amazing. I ate meatballs, potatoes, a salad… oh, and I had ice cream too.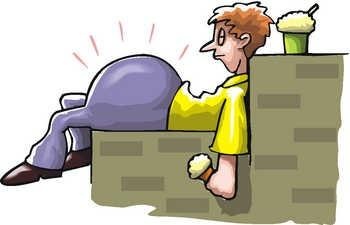 How was lunch?
Lunch was good, there was a ton of food, and… I definitely overate. When I got up from the table I thought my belly (barriga) was going to explode.
Qual foi a última vez que você overate? Me? My birthday… (chocolate cake)
E quando você dormiu além da conta… sem querer?
How many hours did you sleep last night?
(Luke) I slept about eight hours. I woke up at 10, right in time for my favorite TV show.
(Mary) Almost eleven hours. I was so tired, I overslept and missed my class.
What about you? Qual foi a última vez que você perdeu a hora porque overslept? Me… it's been a while (já faz um tempo), but when I was in school I overslept and missed class a few times.
Mais algumas maneiras comuns de se usar over- e under- no inglês:
I'm way overdressed for this party (overdressed quer dizer que você está "chique" demais para o lugar)
You're overreacting! Don't take this so seriously. (when someone overreacts… isso quer dizer que a pessoa está tendo uma reação desproporcional à grandeza de algum acontecimento. Por exemplo, fica brava demais porque alguém esbarrou nela na rua. Muito, muito usada no inglês.)
The students were clearly underprepared for this exam (se você está underprepared… não se preparou o suficiente)
Então aí está! Over- e under- são maneiras super concisas de se expressar exagero ou "falta" de alguma ação. E aqui vai um conselho comum no mundo dos negócios: Underpromise and overdeliver. Quem quer explicar essa?
Latest posts by Ana Luiza
(see all)