Podcast: Download
Assine: Apple Podcasts | Google Podcasts |
Hello, everybody. What's up?

Nesse episódio do podcast Inglês Online eu falo sobre duas expressões super comuns: it's not over 'til it's over e not worth the trouble.
Transcrição
Hello, everyone. How's it going? Today we have a new episode of the inglesonline podcast. To download or just listen to other episodes and download transcripts, go to inglesonline.com.br and click Podcast Inglesonline.
Imagine that you're watching a game of soccer on TV. This is a very important game to you… let's say it's the World Cup Final and Brazil is playing… Argentina, why not? So your eyes are glued to the game and you're starting to sweat. Why? Because we're thirty minutes into the second half and Brazil is losing. The current score is 2-0 (nil) in favor of Argentina. But you're hanging in there. Still fifteen minutes to go. You're on the edge of your seat, following every move of every single player and… Argentina scores again. That's it. You can't take it anymore. You get up and you tell your friends, who are all watching the game with you: I can't take this anymore! Argentina's the winner and I can't watch Brazil lose yet another World Cup. I'm outta here.
And then one of your friends says "Hey, it's not over 'til it's over! Calm down, we still have fifteen… fourteen minutes to go. Who says Brazil can't turn this game around? Just because we lost way before the finals in the last two World Cups, that doesn't mean Brazil can't score three, uh, four goals in… thirteen minutes. C'mon! It's not over 'til it's over." So what is your friend saying? That as long as the players are in the field, playing, you don't know what the final result will be because the game is not over yet. Anything can happen! It's not over 'til it's over.
"It's not over 'til it's over" is a very common set phrase and you may hear it in situations where there's a particular outcome that you're hoping for, and it doesn't look like it's going to happen. Here's another example: you're trying to convince your boss at work that your latest idea about how to increase sales should be implemented. Your boss has met with you and let you present the idea, but after your presentation he told you he just doesn't see it happening, he doesn't feel like your idea would be well accepted by the sales team. So it's not looking good for you, right? Your coworker Stuart asks you how things are going with that great idea you had, and you tell him "Well, the boss kinda shot it down after our first meeting, but I get the feeling he's still open to it. You know how strongly I feel about this. When the time is right I'm gonna bring it up again. It's not over 'til it's over". So that means you're hopeful, right?
And it's very common for people to say "It ain't over 'til it's over". It ain't over 'til it's over. "Ain't" is a very informal term and some people use it in everyday speech instead of am not, is not, has not or have not. Be careful, though… Don't use "ain't" all the time, especially in the workplace. Not only is it informal, but it is considered improper English by many, so… unless you're chatting with close friends, or just trying to be funny, best to avoid it.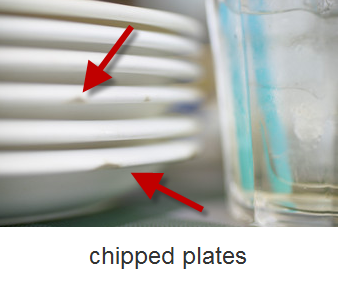 Let's move on to another interesting set phrase in English. Here's an example: let's say you're home, hanging out with a few friends and one of them says "I'm hungry. Let's order some pizza". You have just moved into this house, and you haven't bought any plates yet. You have no plates in your house. You got rid of the old ones 'cause they were all old and chipped, and you still haven't gotten around to buying new ones!
So you say to your friends "Should I run to the store down the street and get us some plates?" And your friend says "It's not worth the trouble. We'll use napkins" So what your friend meant was, don't bother. This isn't worth the trouble, it's not worth the effort of taking the elevator, going to the store, buying plates and then coming all the way back. You can have pizza on napkins. You're among friends, no one cares. Should you go buy plates? Nah, it's not worth the trouble. Don't bother.
Are you familiar with today's expressions? How would you use them? Talk to you next time.
Ouça aqui Lenny Kravitz cantando It ain't over 'til it's over
Key expressions
it's not over 'til it's over / it ain't over 'til it's over
not worth the trouble /don't bother
Glossary
eyes are glued to = olhos estão pregados (colados) no
thirty minutes into the second half = em trinta minutos do segundo tempo
you're hanging in there = você está aguentando firme
got rid of = se livrou de
Latest posts by Ana Luiza
(see all)