Podcast: Download
Assine: Apple Podcasts | Google Podcasts |
Hey, all. Nesse episódio do podcast Inglês Online eu falo sobre algumas expressões com two e three.
Transcrição
Hi, everyone. How's it going? Today we have a new episode of the inglesonline podcast. To download or just listen to other episodes and download transcripts, go to inglesonline.com.br and click Podcast Inglesonline.
Let's take a look today at a few idiomatic expressions that have a number in them. An example? Our first idiom of today is "put two and two together". That just means that you realize or figure something out because you have some information available which… helped you in figuring that thing out!
Let me give you an example that'll make things clearer. You're on the phone now telling someone about how you were at your friend Alice's last night and then she felt sick. She said she was about to throw up, so you told her to stay put while you ran to the bathroom to get some toilet paper. While you're getting the paper you glance at the trash can and see a used pregnancy test in it. That's when you put two and two together: your friend Alice is pregnant.
So, first, Alice feels sick, which is a common indicator of pregnancy (although feeling sick doesn't necessarily mean the woman is pregnant, of course). Then, you see a used pregnancy test in the trash. You put two and two together, that is, you realize from all the pieces of evidence you got, that Alice is pregnant.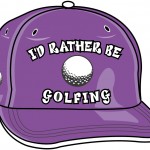 Here's another example: your friend Mary had told you she had broken up with Michael. You were happy for her because you think Michael is bad news… He cheated on his previous girlfriend, and there are a couple of people who say he owes them a lot of money. So you drop by Mary's place and, when you guys are on your way to the kitchen to grab a beer you spot Michael's baseball cap on a chair. You know it's Michael's cap because it's the only purple hat you've ever seen. You think to yourself, maybe Michael left it here when they broke up and Mary just doesn't want to contact him to return the cap.
You guys start talking though and you tell Mary you'd like to see a great movie that has just been released. Mary says she's busy every night this week. You think that's weird. You'd think that, now that she's not seeing anyone, she'd have a lot more free time! But no, she's busy, she says. By now you think something's going on that she's not telling you, but you're not sure yet.
So Mary grabs her purse because she wants to show you some new pictures she's taken and she accidentally drops her cell phone. It lands right next your left foot and so you pick it up, and that's when you see that there was a 15-minute long phone call from Michael just this morning. So you finally put two and two together and realize that Mary and Michael are still dating.
So, again: you thought Mary and Michael were broken up, right? But then first you spotted his baseball cap in Mary's place; then she said she was busy all week and, finally, you saw the call log on her phone, which showed a long phone call from Michael just this morning. So you finally put two and two together: Mary and Michael are still seeing each other.
You confront Mary, and she confirms: they're still together. She says "Actually, we're going to see that movie that you wanted to see. Wanna come with?" You say "Thanks. You know, three is a crowd".
And that brings us right to our next idiom with numbers. This is the entire expression: two is company, three is a crowd. People usually shorten that expression to just "three is a crowd". It's common for someone to say that when they're declining an invitation to do something that involves just three people: the person being invited, plus a couple. Just like you said to your friend Mary: Thanks, but three is a crowd. What does that mean? That means that you don't want to hang out with just a couple because you're gonna feel like you shouldn't be there.
Or sometimes people say that because they want to be alone with someone, so they let you know that. You say to your friend Tom "Hey, you and Lisa are going to the mall later? Think I'm gonna join you. I need to get some new glasses and…" Tom interrupts you and says "Hey, go on your own. Three is a crowd" and you get the message, of course: Tom wants to be alone with Lisa.
So what are your examples? Let us know in the comments and talk to you next time.
Key expressions
put two and two together
Two is company, three is a crowd
Glossary
you were at your friend Alice's = você estava na casa da sua amiga Alice
stay put = não sair do lugar
(someone) is bad news = (alguém) não é coisa boa
you spot = você vê, você localiza
you'd think = Dá a impressão que / A impressão que você tem é que
it lands = ele aterrissa, ele vem parar
…come with? = …come with us?