Hi, everybody! Hoje temos mais um post da série Inglês com Cartoons, e no de hoje, como sempre, temos uma imagem com uma fala, perguntas e um exemplo. Você usa a imaginação para dar suas próprias respostas em inglês nos comentários.
Perguntas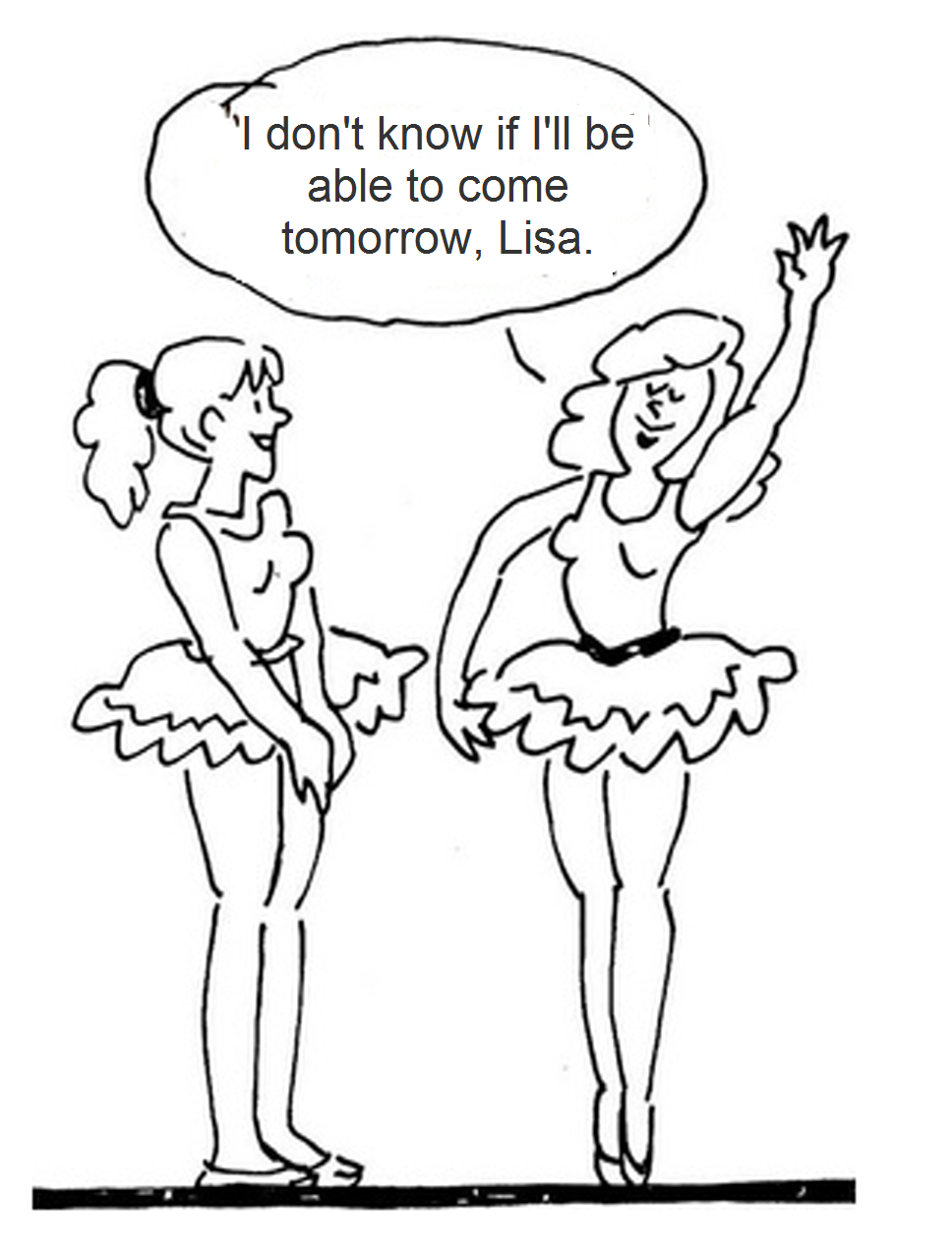 (a) Where is Lisa going tomorrow? Onde a Lisa vai amanhã?
(b) Why is the other ballerina not sure if she'll be able to come? Por que a outra bailarina não tem certeza se ela vai poder ir?

(c) How long have they known each other? Quanto tempo faz que elas se conhecem?

Minhas respostas
(a) She's going to a farmers market to buy some fresh produce for the week. Ela vai a um farmers market (uma espécie de feira) para comprar frutas e verduras frescas para a semana.

(b) Because she usually likes to rest the day after rehearsal. Porque ela geralmente gosta de descansar no dia seguinte aos ensaios.

(c) They have known each other for about forty days. Elas se conhecem faz uns quarenta dias. 

E você? Quais seriam as suas respostas?
E aqui vai o PDF com o cartoon anterior – We're going to the beach – com todas as respostas (editadas quando necessário) para quem quiser guardar.