HI, everyone. O episódio de hoje fala sobre cinco provérbios bastante populares do inglês.
Transcrição
Hello, how are you? Today we have a new episode of the inglesonline podcast. Please subscribe to this podcast using the Podcasts app for iPhone or iPad, or listen to the episodes using the Inglesonline Android app. To download or just listen to other episodes and download transcripts, go to inglesonline.com.br and click Podcast Inglesonline.
Today I thought I'd talk about a few popular proverbs, or sayings, in English. There are countless proverbs in English, just like in Portuguese and, probably, every language in the world. Proverbs are supposed to express popular wisdom or a basic truth, but… do they always? Have you ever heard a proverb that you thought was silly? I have – can't remember which ones right now, but, on the other hand, there are some proverbs that I think are great.
So here's what I'm gonna do: explain each proverb briefly and tell you whether I agree or disagree – and I'd like to ask you to do the same in the comments. Let us know whether you agree or disagree with each proverb, and give us examples!
So the first one is super easy: a dog is a man's best friend. We say exactly the same thing in Portuguese. I don't know if dogs are men's best friends but they are pretty great friends. I've always had dogs and I think they're awesome friends so I'm totally OK with this proverb.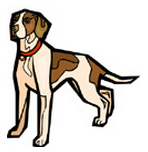 How about this one: actions speak louder than words. What does that mean? Imagine that you're a girl and your boyfriend says he loves you but he never calls or wants to see you; he's rude to you and treats you badly… but he says he loves you at every opportunity. His words are saying that he loves you, but his actions are saying otherwise. This is a very popular saying in English that teaches you to watch somebody's actions instead of blindly believing what they say. I have to say I really agree with this one! When someone talks the talk but doesn't walk the walk… something's wrong.
Now here's an interesting one: all publicity is good publicity. This one applies to companies or famous people. Let's say you're a celebrity and you get in a fight at a bar one evening. You're punched in the face; it's pretty awful and the next day you and your black eye are all over the newspapers. You're so ashamed you tell your agent you never wanna leave your house ever again. She tells you, "Don't be silly! All publicity is good publicity. At least people are talking about you; they know who you are! There's no such thing as bad publicity: all publicity is good publicity". In other words… as long as people are talking about you, it's all good. I don't know about this one; I'm not sure I agree.
Now check this out: if it ain't broke, don't fix it. We have a saying in Portuguese with the same meaning; in Portuguese, however, we use a soccer metaphor. We say "em time que tá ganhando não se mexe". So, there it is: if it ain't broke, don't fix it. Don't try to fix something that's working just fine; there's nothing to fix! I kind of agree with this one. Sometimes you can make something even better, even though that thing is working just fine! What do you think?
And, finally, good things come to those who wait. This proverb's telling us that being patient pays off. If you're patient, good things will come to you. Be patient. I don't know. I think it's all relative. Sometimes waiting is good; sometimes taking action, or changing your course of action works great. You know what I think? That going with your instincts is what works best. If your instincts tell you to wait, then wait… regardless of what everyone else says. If your instincts tell you to take action, then just do it!  
Now I'd like to know what you think about these proverbs. Agree? Disagree? Let us know in the comments and talk to you next time!
Keyphrases
a dog is a man's best friend
actions speak louder than words
all publicity is good publicity
if it ain't broke, don't fix it
good things come to those who wait
Glossary
countless = inúmeros
his actions are saying otherwise = suas ações dizem o contrário
black eye = olho roxo
ain't = contração bastante informal que, aqui, quer dizer "isn't"
pays off = vale a pena
[audio:http://media.blubrry.com/podcast_ingls_online/www.inglesonline.com.br/mp3/podcast-proverbs.mp3]